First Serious Attempt at Getting Perfect Alignment
I've casted a silicone jig to help hold keycaps in place. I'm hoping this will help me stay organised during the Dye-Sublimation process.
I've manually created an alignment tool out of paper which will help me align images to the centre of the keycap. At the moment the process is slow and labour intensive; I hope to find a better solution in the future.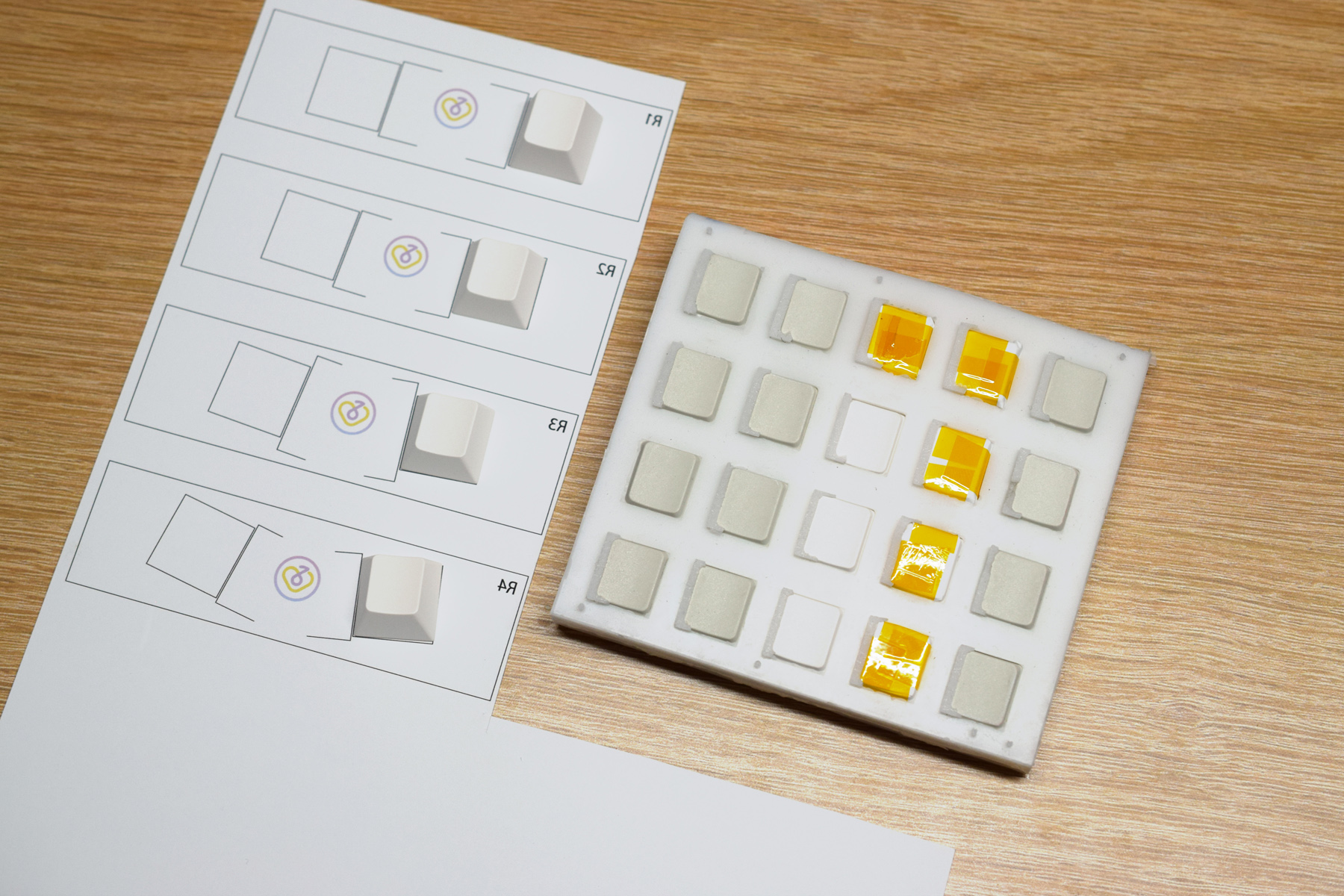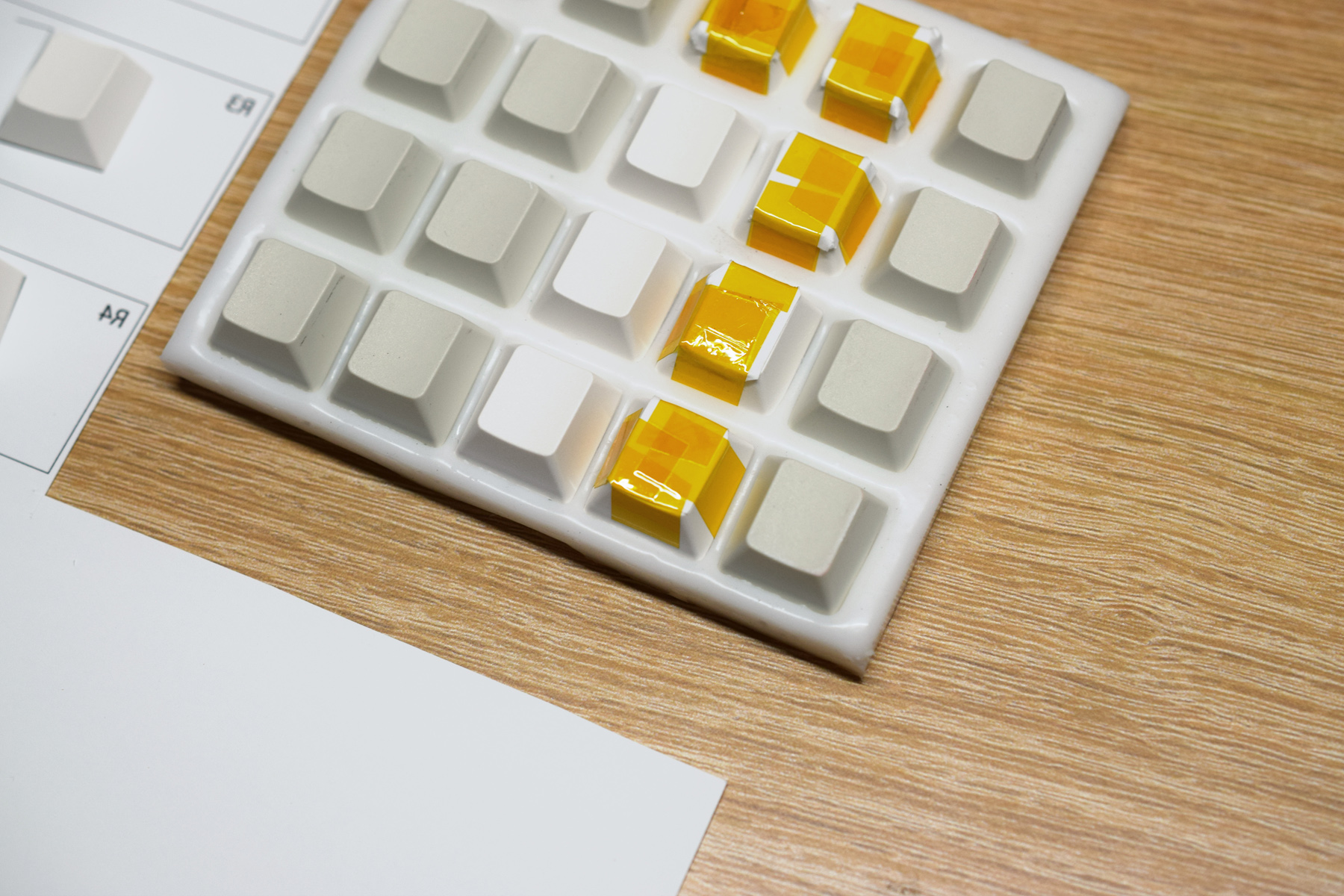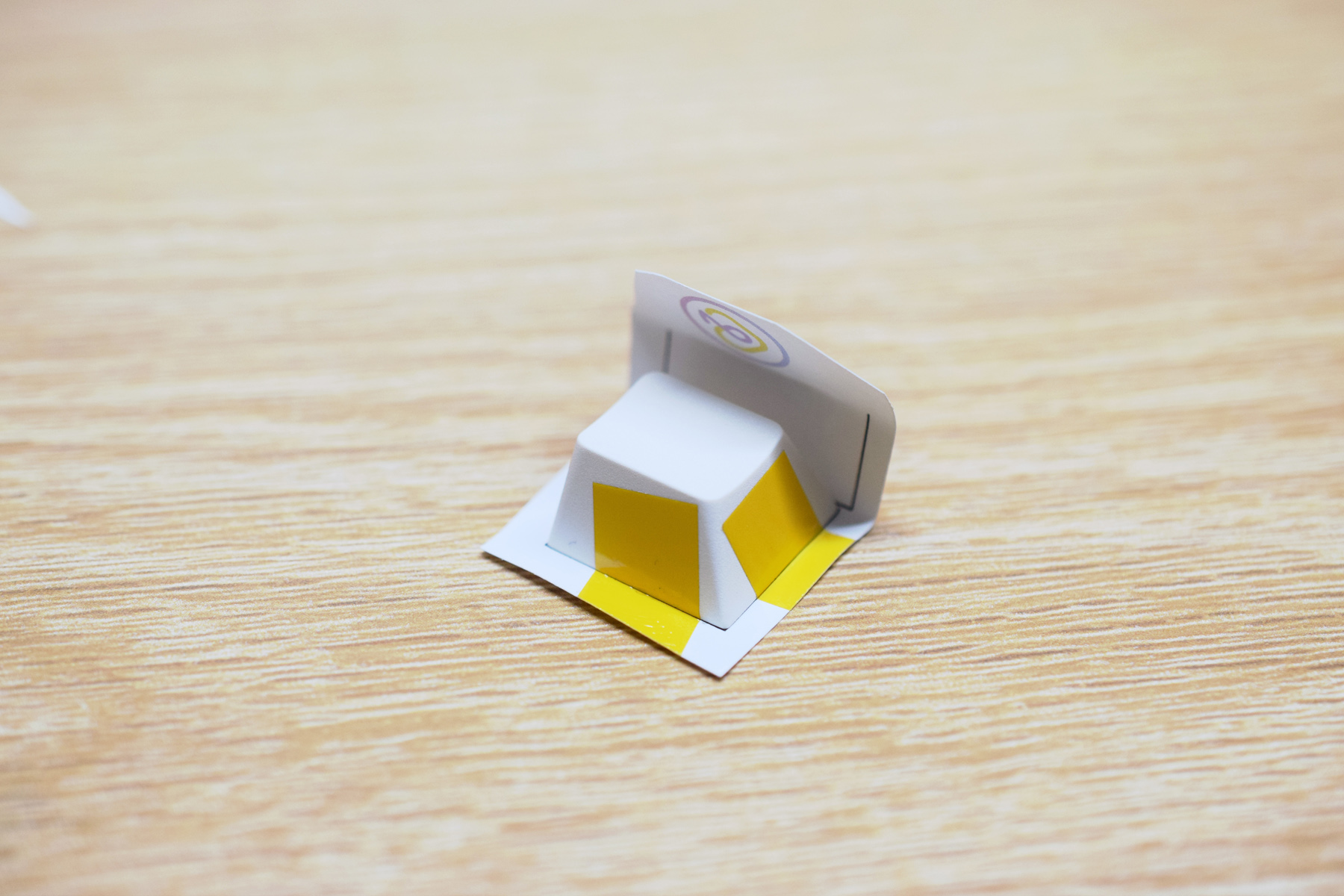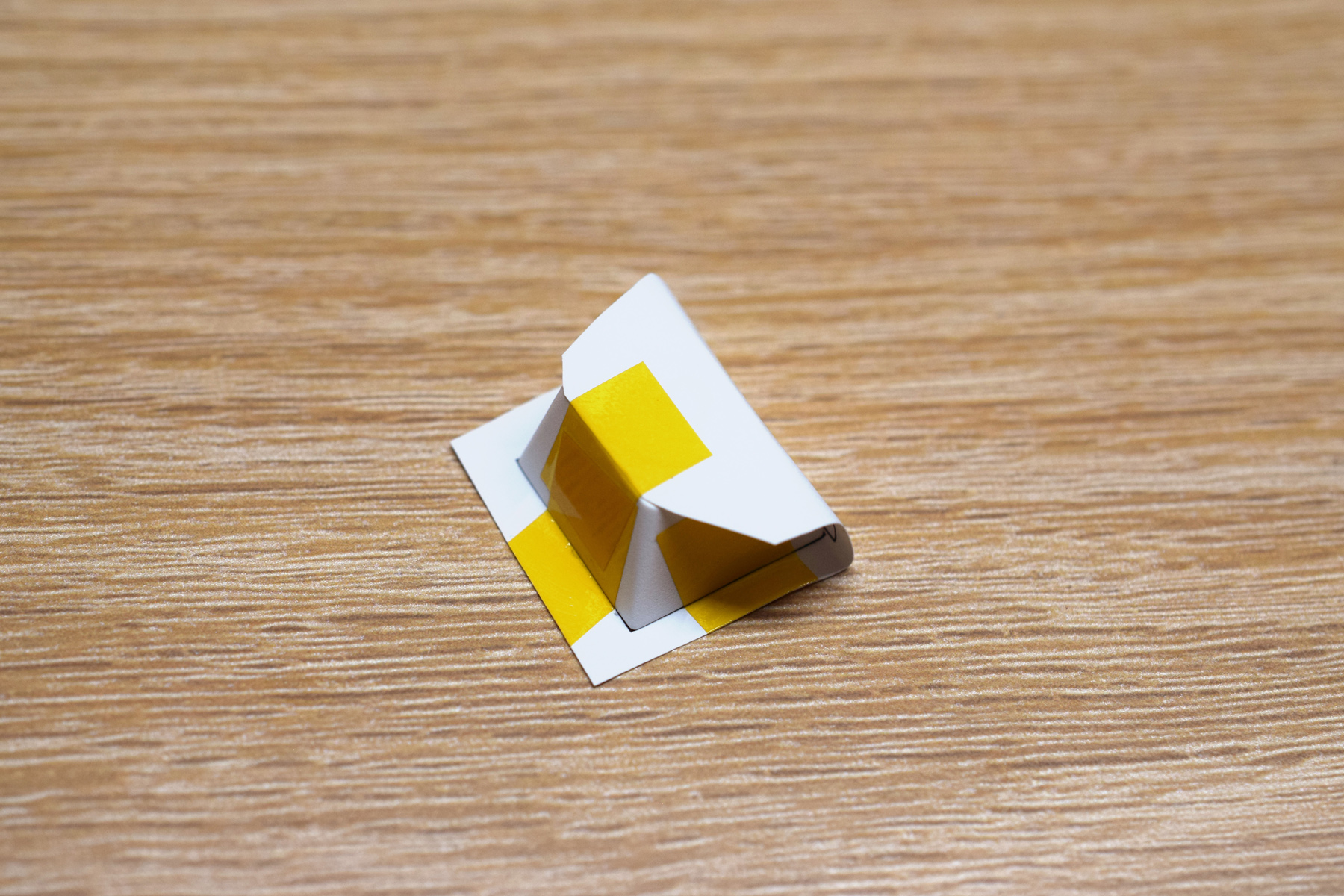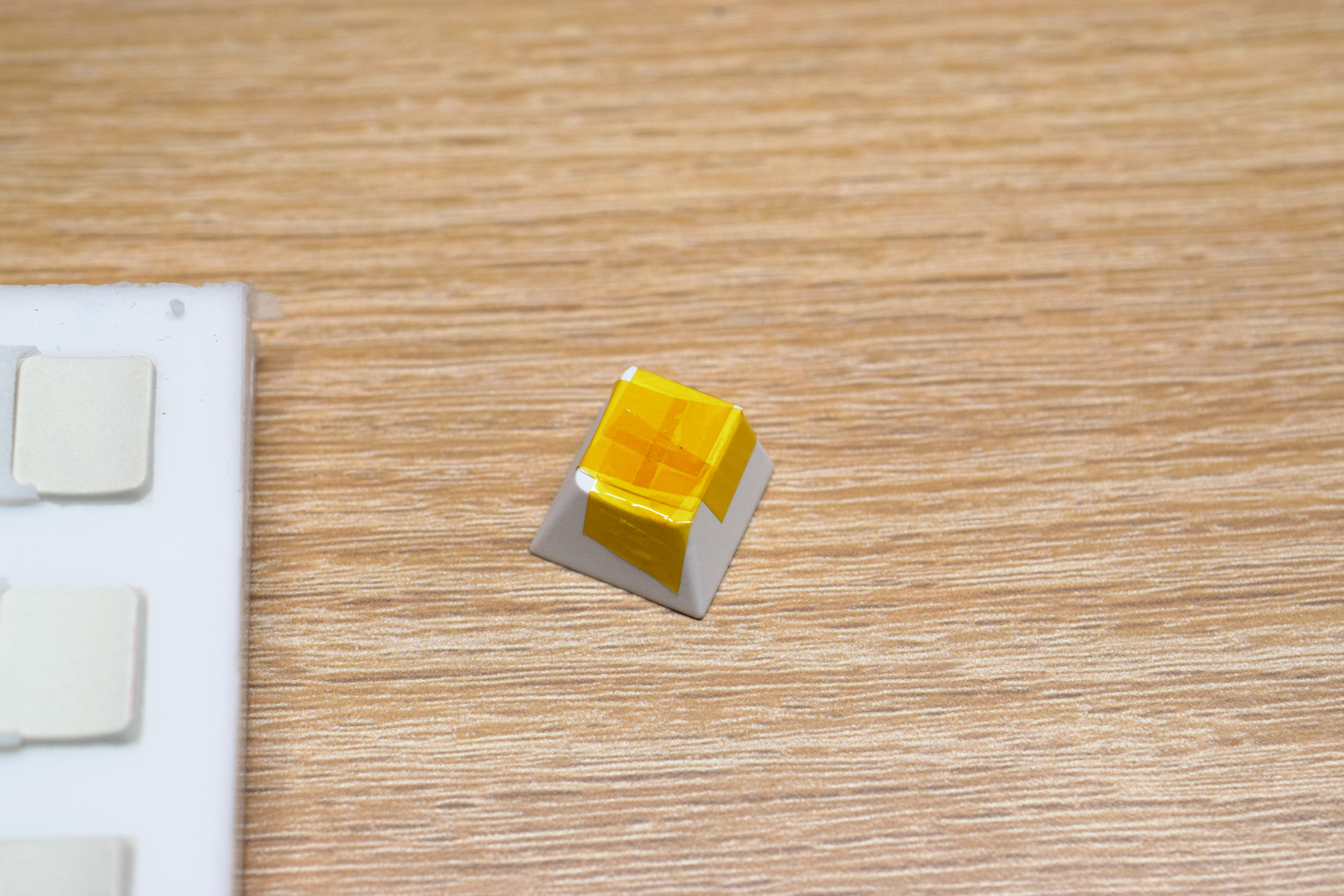 Results
The alignment is not perfect but should be easily fixable; at the moment the images are slightly too close to the right side of the keycap. This issue is likely because I did not account for the additional thickness of the Dye Sub paper. Originally, I was testing and made the design based of off results from regular printer paper. The difference in thickness is about 0.05mm.
There are also many issues with the sublimation quality due of several factors:
Printer colour profile is slightly off
Oven didn't consistently heat the jig and keycaps
Cooking time and temperature – left in the oven too long
Cooling happened too slowly
Uneven pressure on the silicone membrane – poor management of the vacuum system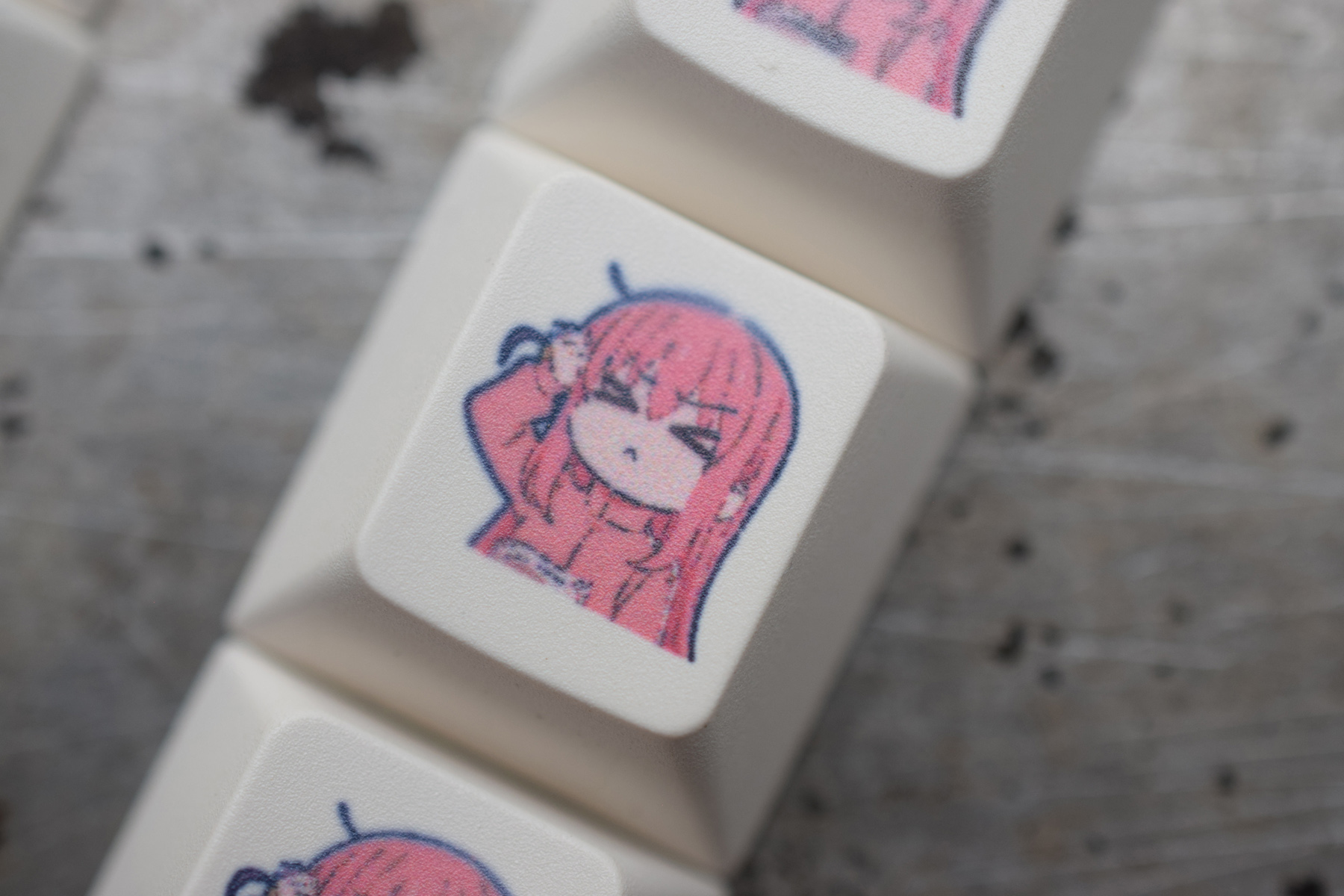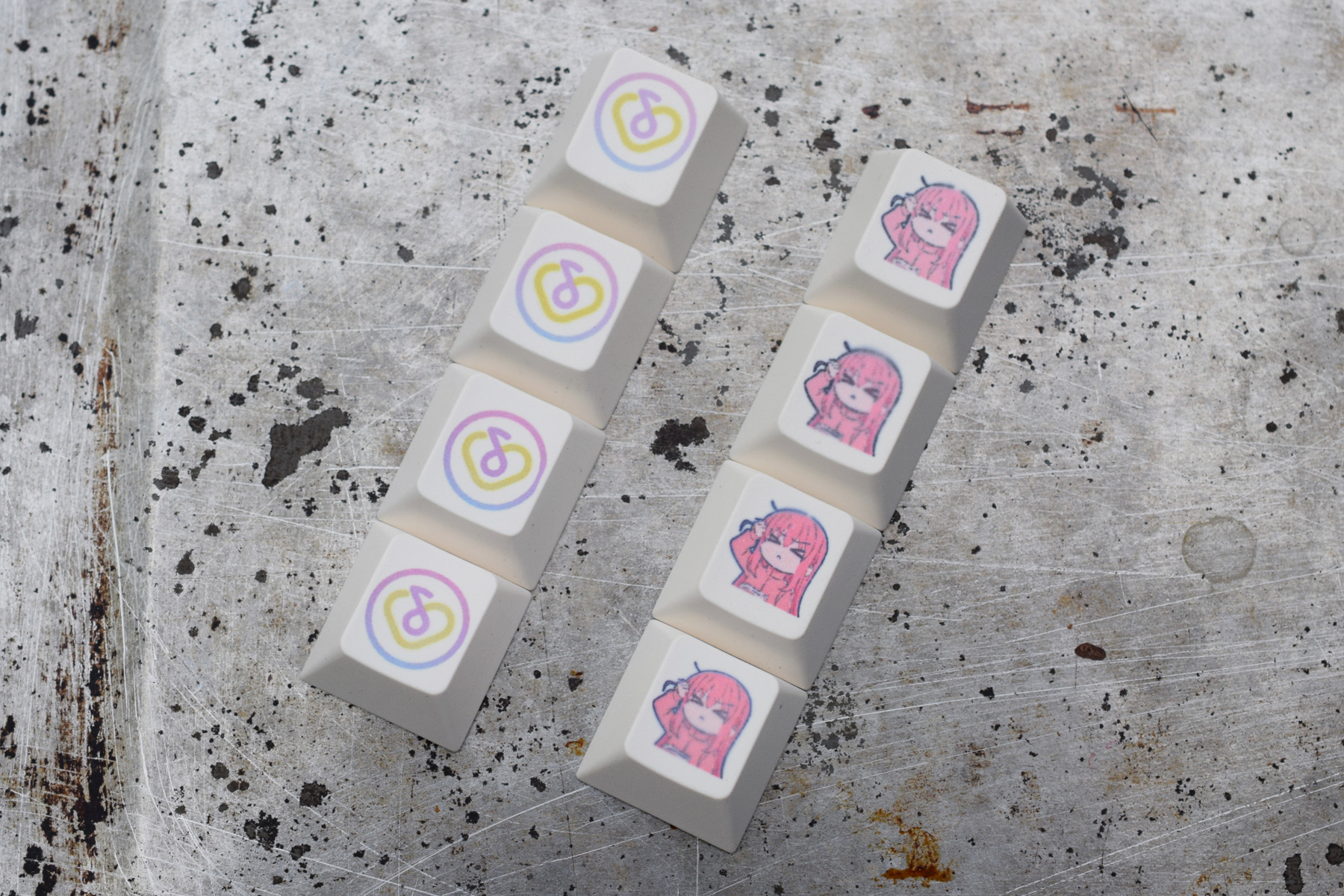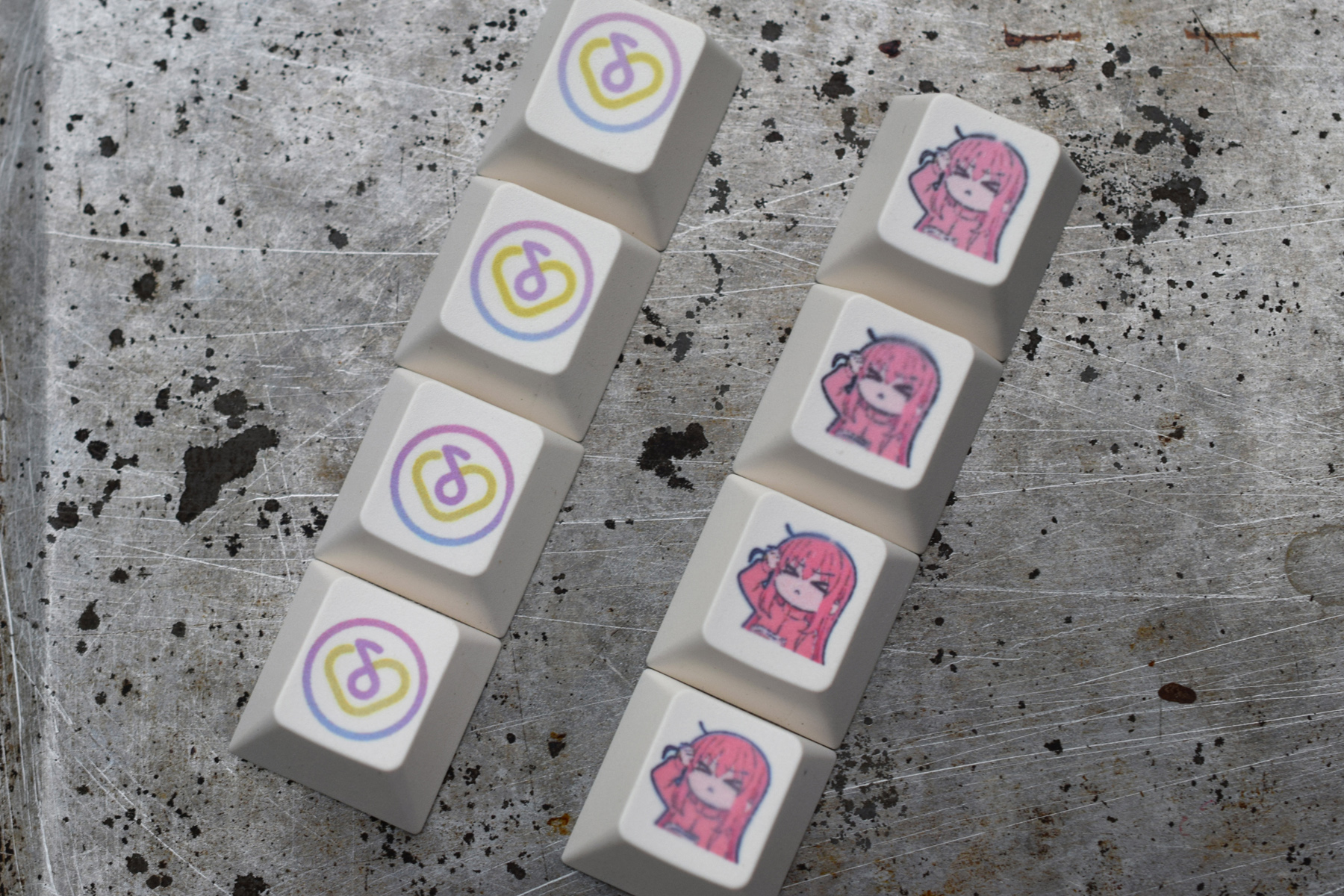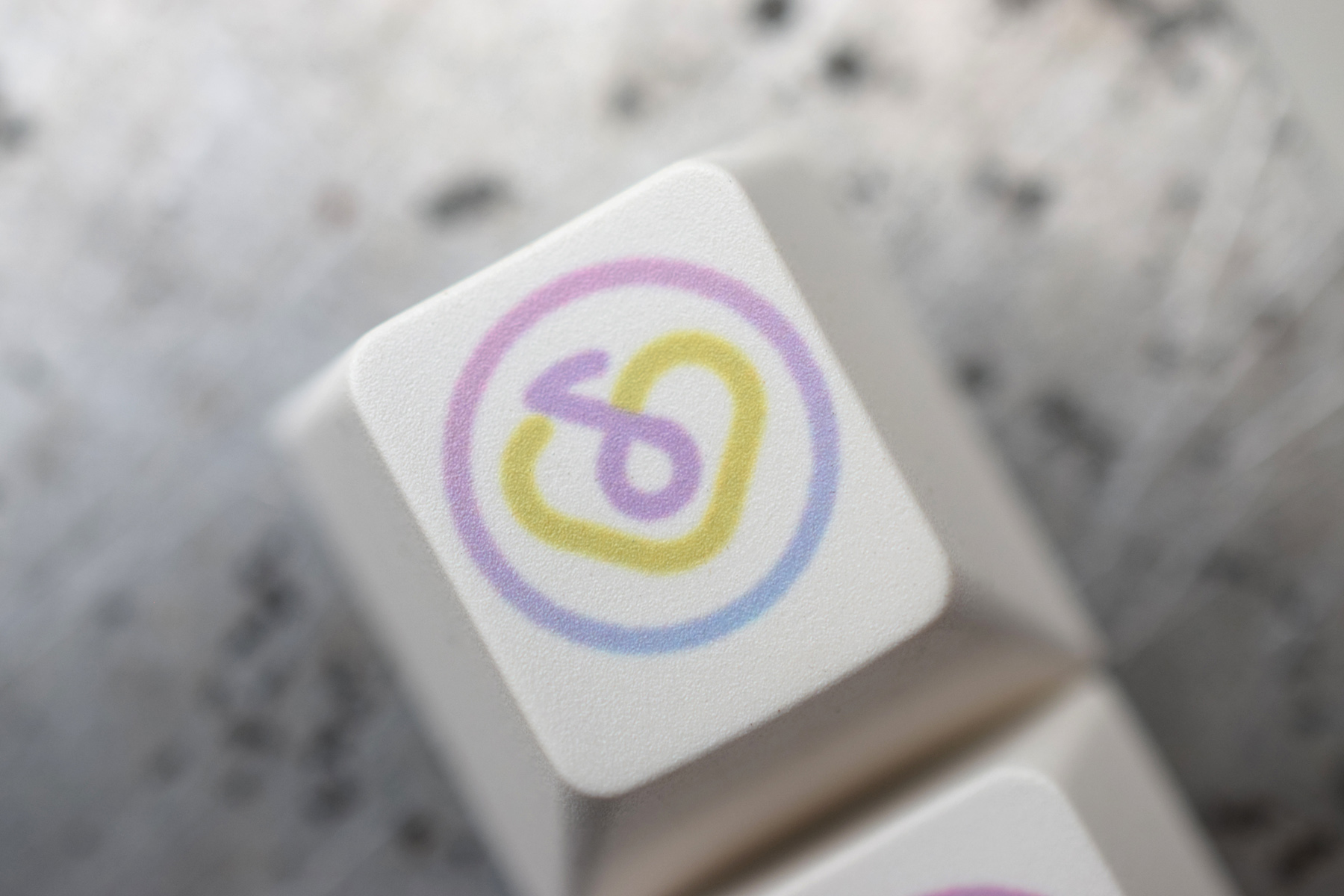 ---