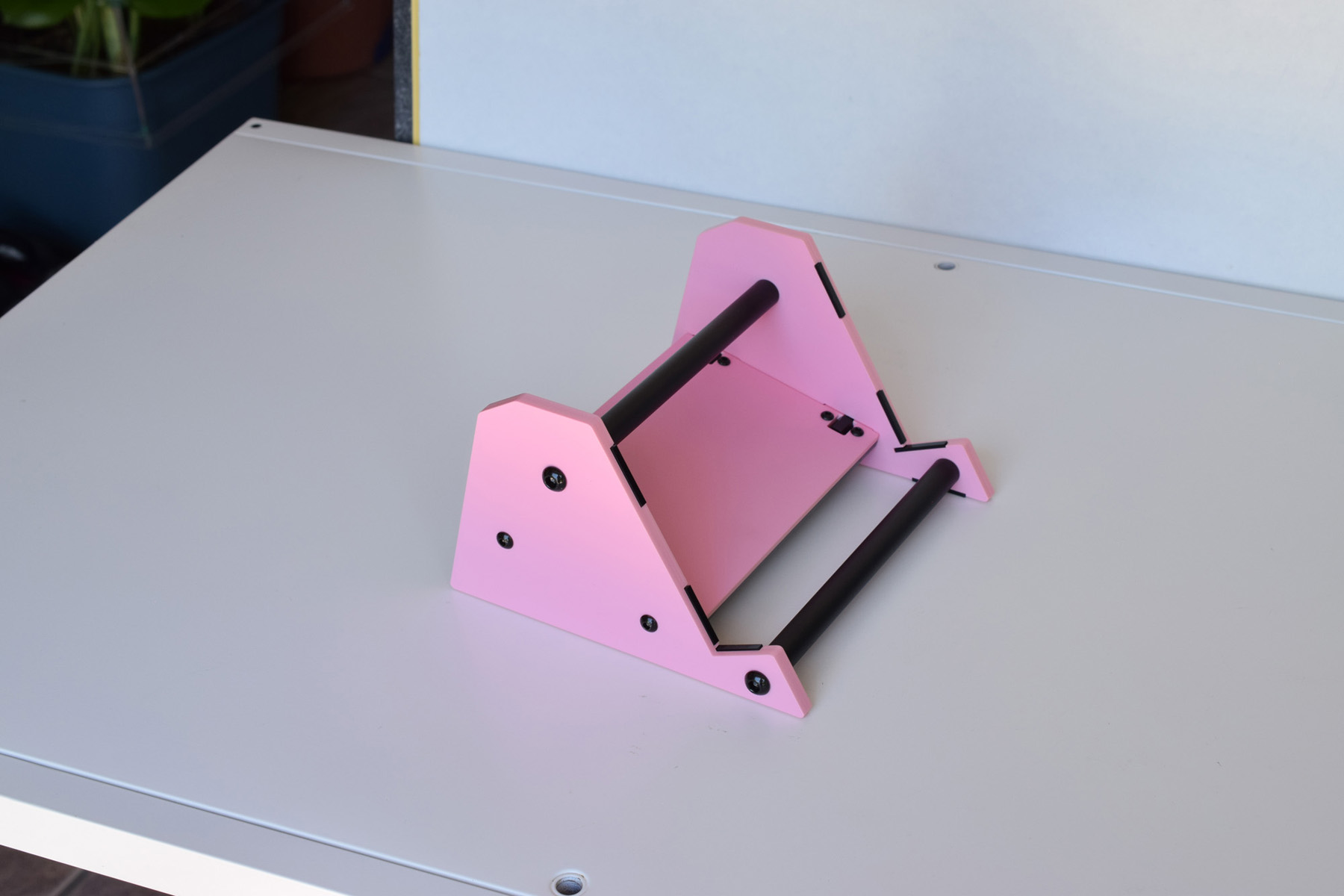 ---
Why so many screws?
My initial stand design uses several M3 screws along the perimeter; however, recently I've begun producing Designer Stands without these screws because the feedback I was getting was not positive.
"Rocket Bunny" style wide body kits are well recognised in the Car world, and are a loose inspiration behind my usage of M3 screws. Initially I was thinking that it would be fun to get people "building" their stands.
The abundance of screws didn't really improve the stand's durability and was primarily incorporated into the design for visual purposes. The additional effort required for users to install 20x screws ended up being a major complaint and hassle for a lot of people.
---